My Story
About The IHKSports Scholarship for Continuing Training

IHKSports strives to provide regular sports training of at least a year for underprivileged students. To further assist outstanding IHKSports alumni, we have set up The IHKSports Scholarship for Continuing Training to enable them to keep on pursuing their goals and passion as well as unleash their potential in sports.

IHKSports graduates who are members of the IHKSports Alumni Club with at least 1-year IHKSports training experience who fulfilled specific financial and non-financial criteria, regardless of age, nationality, religion and ethnicity, are eligible to apply. The fund is available only for those who finished IHKSports programme and those who will not join advanced IHKSports programme.

The Scholarship will disburse a maximum of HKD$4,800 for awardees in one year. The Scholarship can only be used for disbursing regular sports programme from other sports organizations/clubs (including registered and accredited institutions other than those partnered with IHKSports).

Contributions of any amount are welcome. Each alumni can receive a maximum of HK$4,800, so for a donation of HK$4,800 or above, you may name the scholarship after a person, a company or an organization. Interested parties may deposit to our bank account, use a crossed cheque, PayMe or PayPal and fill in the designated form.

For more details, please refer to the website of the Scholarship.
http://trainingfund.inspiringhk.org/#/home
---
Campaign Description
Our story
Lee Yi Yuet "YOUnique! TAEKWONDO Primary" (2018 - 2020)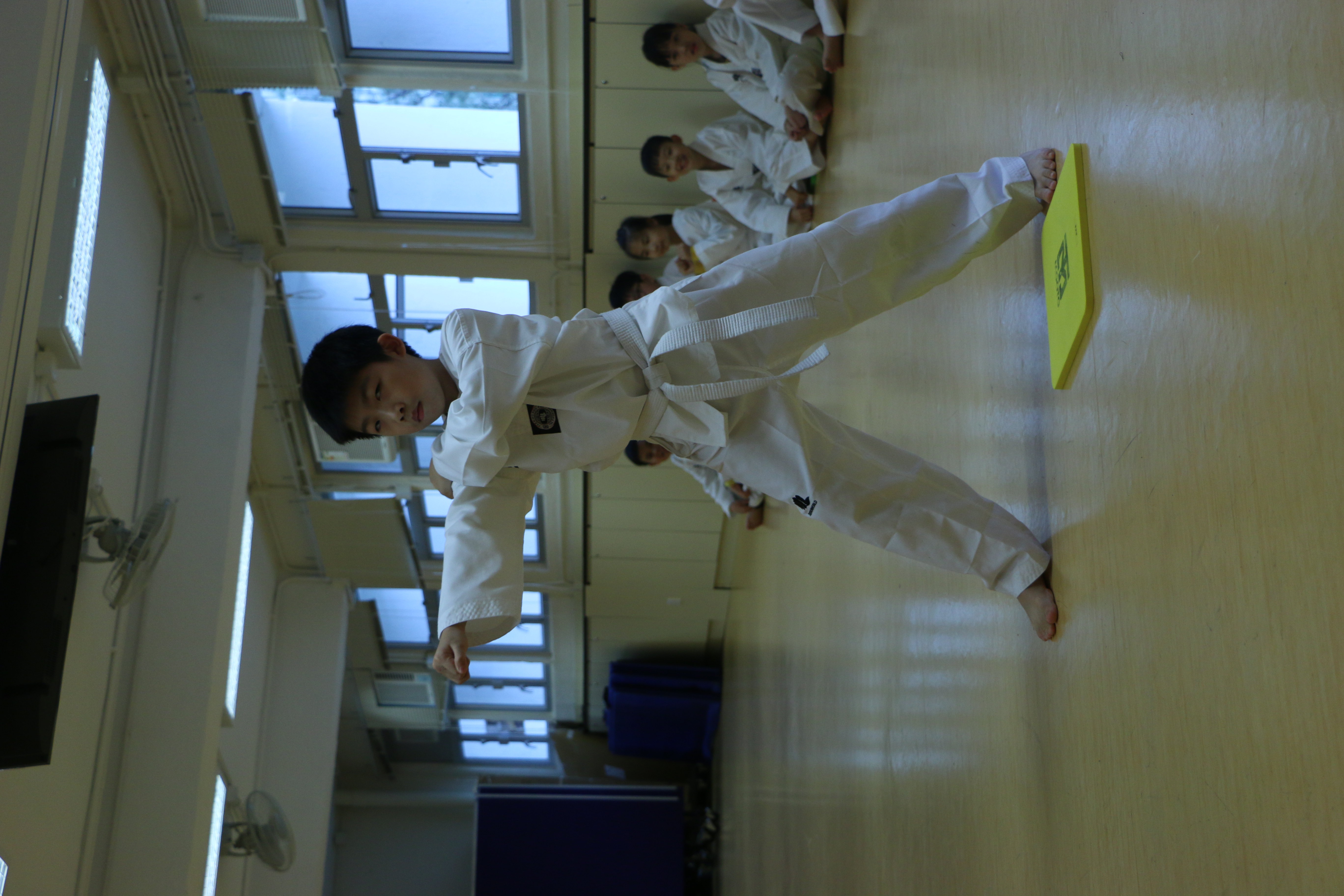 I come from a low-income family and I was diagnosed with a tendency of autism at a very young age. My parents wanted me to improve my communications and interpersonal skills so they encouraged me to join this taekwondo programme. At the beginning, I was very upset because I didn't like making vigorous body contact with my classmates and I usually cry on my way home after class. Things got better and I started to enjoyed the classes as I become friends with my coach.

There were a lot of difficulties along the way. Without the encouragement from my classmates and coach, I could not have come so far. There was a time when I needed to kick a wooden board during the belt assessment. I was afraid but my coach and classmates cheered me all the way and I successfully passed the test. There was another time when I didn't want to join a taekwondo performance because I was scared that I could not perform well. But my coach reassured that I was capable of doing it. This gave me a huge confidence boost and we successfully pulled off some amazing moves and the audience enjoyed it a lot!

I have a green belt at the moment. Even though I still think taekwondo is very challenging to me, I enjoyed being part of it. Since joining the programme, I manage my emotions better and I pretty enjoy interacting with others now. I really appreciate my coach, IHKSports and their sponsorships for the support and guidance along the way.
Learn more


---
How to donate?
Donate using PayPal
Please choose "Donate Online" on this webpage to fill in the designated form.
Deposit to bank account, sending crossed cheque or PayMe
Please make a donation according to the instructions on
the webpage
and keep the receipt or transfer record, then fill in the
online form
and upload the donation record.
About InspiringHK Sports Foundation
InspiringHK Sports Foundation is a local charity established in 2012, with a vision of developing better youths through sports. Our mission is to promote social mobility, gender equality, social inclusion and healthy lifestyle through sports. We carry out our mission through professional sports training, learning experience activities and advocacy activities.